NOTE: this bug only affects adobe acrobat, adobe reader seems to be fine.
Due to recently discovered security issues with older versions of acrobat, updates have been installing throughout the department. The current version of Acrobat (Adobe Acrobat 2020) currently has a bug in the 'save as' screen... You can work-around this issue by changing one setting in acrobat 2020:
If the save-as window is open, close it out
From the main acrobat screen, select Edit->Preferences
Click on the General category
Make sure to uncheck 'Show online storage when saving files'
Make sure to click 'OK' (You may need to move the preferences screen to get to the OK button)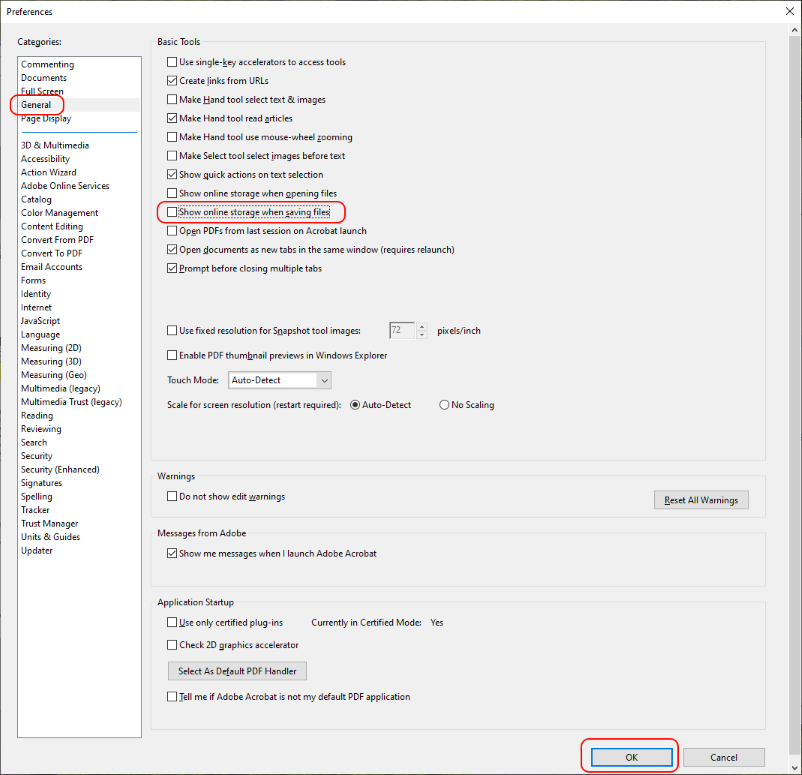 The 'save-as' dialog should work fine now: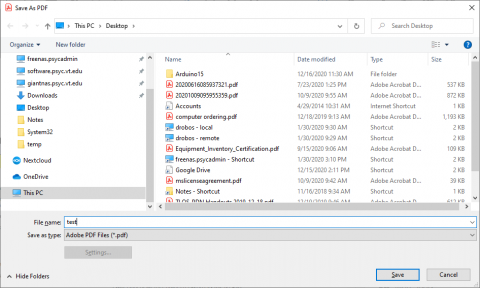 Was this article helpful?
That's Great!
Thank you for your feedback
Sorry! We couldn't be helpful
Thank you for your feedback
Feedback sent
We appreciate your effort and will try to fix the article